Easter
Egg Dyeing for Easter
No Comments | March 13,2018 | by Site Administrator
Sometimes we all miss being creative and getting stuck into arts and crafts… here we have the perfect excuse to roll your sleeves up and spread a little bit of colour for Easter! Egg dyeing is a great activity to do with the kids but it's also great fun to do for yourself too. Nowadays we tend to focus on chocolate eggs for Easter however the results of egg dying is beautiful, colourful eggs which create stunning seasonal decorations…
Here's what you will need:
Boiled eggs (we used duck's eggs as they are generally bigger than hen's eggs and start off white so are a better blank canvas)
Food colouring
Vinegar
Water
Kitchen roll
Container to dye in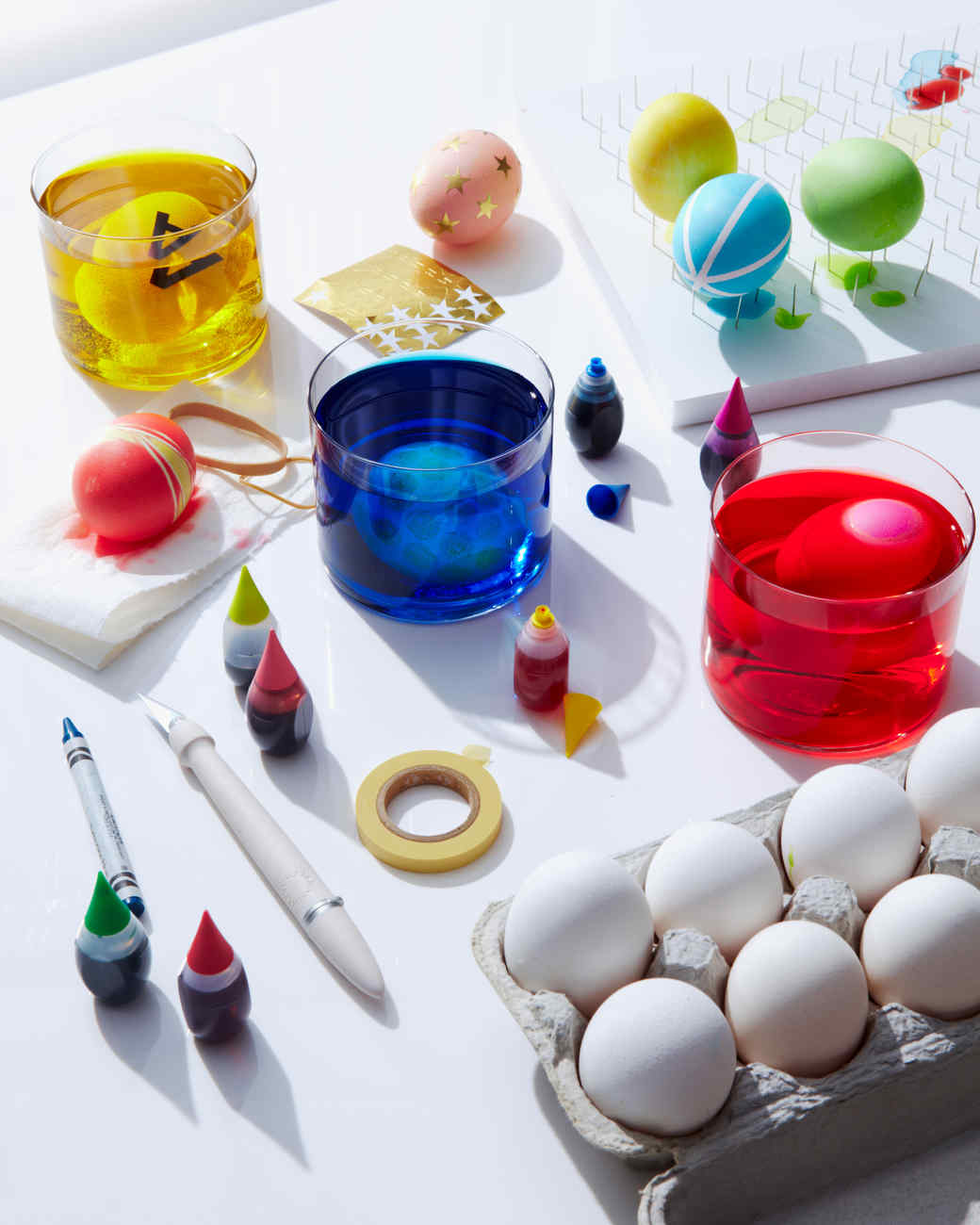 What you'll need to do:
Measure out 120ml of water into each of your dyeing containers.
Add one teaspoon of vinegar to each.
Pick your colour choices and add about 10 drops of food colouring to each container. You can mix colours e.g. 5 drops of yellow mixed with 5 drops of red to make bright orange or 5 drops of blue mixed with 5 drops of green to make a vibrant turquoise.
Add each egg into each dye bath and leave for 5 minutes for the dye to absorb.
Spoon the egg out and place on some kitchen roll to dry out. You should have a brightly coloured egg!
Top Tips
You can twist elastic bands around the eggs or place tape on them before they are dyed to create patterns.
You can draw on, paint on and stick decorations on the eggs after they have been dyed!